Lewis Hamilton a obținut ușor cel de-al 86-lea Pole Position al carierei pe circuitul Paul Ricard, acesta fiind urmat de coechipierul său Valterri Bottas la aproape trei zecimi și de monegascul Charles Leclerc la mai mult de 6 zecimi diferență.
La final, Lewis a spus că "Acesta nu e un circuit ușor, ci unul tehnic. Valterri a fost rapid tot weekendul , însă ultimele mele tururi au fost cruciale. Sunt foarte fericit că am arătat potențialul mașinii. În ultima oră, vântul a început să se întețească , iar, din cauza asta, trebuie să fii dinamic atunci când ataci turul. Pe partea tehnică, am lucrat cel mai bine.
Pe locul 2, Valterri Bottas a declarat, la final, faptul că "Lewis a avut un ultim tur foarte bun. Totul depinde de miciile detalii . Vântul și- a schimbat direcția, iar acest lucru mi-a afectat foarte mult abordarea unelor viraje. E lungă distanța de la start până în primul viraj , o să văd ce pot să fac maîne.
Pe locul 3, monegascul Charles Leclerc a declarat faptul că " astăzi am dat tot ce am putut. Pentru mine nu este destul. Un start bun ar fi important, deoarece suntem(el și Vettel) foarte buni pe liniile drepte. "
De asemenea, Mclaren a produs surpriza, englezul Lando Norris egalând performanța lui Jenson Button din Marele Premiu al Austriei din 2016 prin locul 5 , urmat de Spaniolul Carlos Sainz, pe locul al șaselea.
"Eu cred că , ca echipă, ne- am descurcat foarte bine. Ne situam în fața cui trebuia și ne vom întrece mâine cu cine trebuie să ne întrecem. Inițial, noi am venit cu gândul că unele curbe ne duc cu gândul la Shanghai, acolo unde am fost mediocri. În final, a fost mult mai bine decât ne-am așteptat, iar mâine vom avea o misiune grea. Ne mai gândim și la faptul că, atunci când ne vom deplasa către Spielberg, nici nu cred ca ne vom califica în Q3..Totul depinde, acum, de circuit.
Topul 10 a fost completat de Sebastian Vettel, care a greșit în prima șicană, ruinându- și propriul tur, Daniel Ricciardo, Piere Gasly și Antonio Giovinazzi. De asemenea, Romain Grosjean a suferit o eliminare prematură din cauza gafei sale din virajele 8 și 9 . Cum zicea și în Canada , nu pot să cred cât ghinion poate să aibă. Poate, până la urmă, nu mai e ghinionul motivul….
Rezultatul complet îl aveți aici.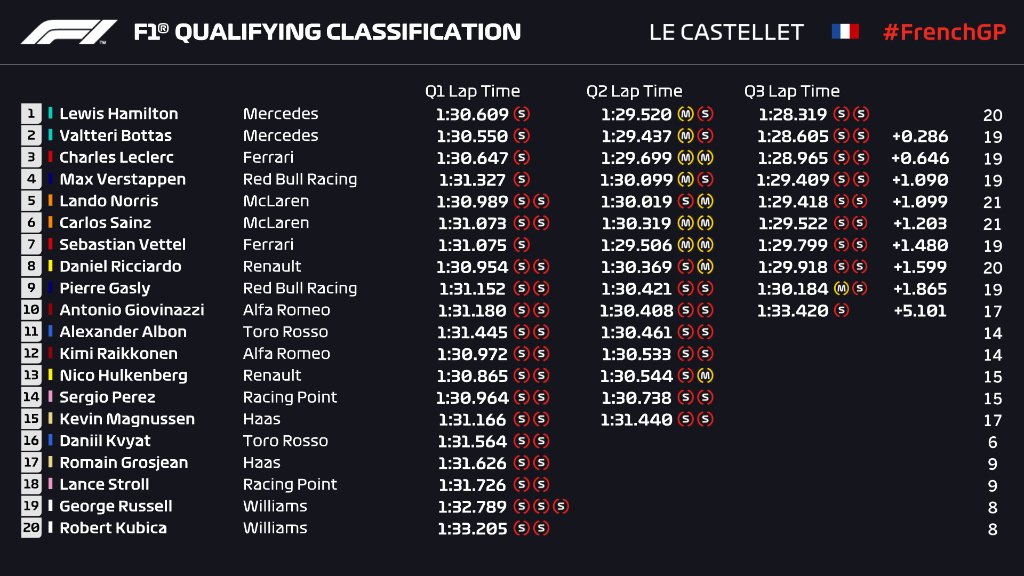 ---
Nu pierdeti ultimele stiri din lumea uimitoare a motorsportului cu aplicatie GP24.
Don't miss out on the latest news from the world of Motorsports with the GP24 App.
Cu noua aplicatie GP24 primiti ultimele stiri direct pe dispozitivul mobil, 100% gratuit / Nu este necesara inregistrarea.
With the New GP24 App you receive the latest news direct on your mobile device, 100% free / No need to register.
Pentru/For Android:
Faceti clic aici / Click here.
Pentru/For iOS:
Faceti clic aici / Click here.