Paddy Lowe , șeful departamentului tehnic , va părăsi , oficial, echipa de Formula 1 Williams ROKit Racing , după ce a fost absent încă de la începutul lunii martie, când a declarat faptul că nu va fi alături de Williams pentru o vreme din cauza "problemelor personale". Williams a anunțat faptul că acesta va fi demis imediat din această cauză.
"După o perioadă de gândire, am decis să nu mă mai întorc la Williams", a declarat Lowe, iar această decizie a fost "înțeleasă și respectată" de către Claire Williams.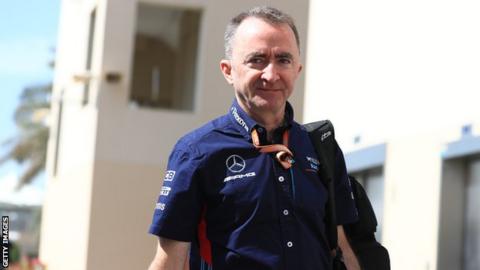 Paddy Lowe a fost angajat la începutul lui 2017, după ce a lucrat, timp de 3 ani, la Mercedes, și a promis readucerea echipei în top. Însă, doi ani mai târziu, echipa a ajuns într-o postură mai neconfortabilă: estea cea mai prost competitivă echipă, cu un timp mediu pe tur cu  secunde mai lent ca Mercedes.
De când Lowe a început să absenteze, echipa a încercat să caute soluții care să o scoată din această situație. "Încă simt că o să găsim lumina de la sfârșitul tunelului!" , a declarat Claire Williams după Marele Premiu al Principatului Monaco, acum o lună.
"Știm că durează mult timp să aducem performanța necesară. Se muncește din greu la fabrică . Echipa ce lucrează la partea aerodinamică a monopostului spun că sunt rezultate foarte bune în teste, și speram ca upgrade-ul pe care-l vom primi la mijocul sezonului să ne ajute."
Photocredit: Sky Sports
---
Nu pierdeti ultimele stiri din lumea uimitoare a motorsportului cu aplicatie GP24.
Don't miss out on the latest news from the world of Motorsports with the GP24 App.
Cu noua aplicatie GP24 primiti ultimele stiri direct pe dispozitivul mobil, 100% gratuit / Nu este necesara inregistrarea.
With the New GP24 App you receive the latest news direct on your mobile device, 100% free / No need to register.
Pentru/For Android:
Faceti clic aici / Click here.
Pentru/For iOS:
Faceti clic aici / Click here.