It's still unknown when the MotoGP season – or any racing for that matter – will be able to resume thanks to the escalating coronavirus pandemic. But with a glut of postponed events set to be held towards the end of the year, MotoGP should consider experimenting with event formats to ease the strain on those working in the paddock once the action does resume
As the coronavirus pandemic fails to relent its deathly grip on the world, sport across the globe has been hit by unprecedented delays and cancellation as series bosses and governing bodies try to plot some sort of course through the chaos.
Last week, it was confirmed that the 2020 Formula 1 season won't start until at least June, as was expected when the farcical cancellation of the season-opening Australian Grand Prix came to pass. The Dutch and Spanish Grands Prix join Bahrain and Vietnam as events seeking a new home on a calendar yet to be drawn up, while Melbourne clings desperately to hope that it can find a slot and Monaco organizers set their sights on next year.
MotoGP, which lost the first four of its races from 2020 (though the Qatar Moto2 and Moto3 races went ahead as planned due to both series already being at Losail that week for a test), has three races – the Spanish, French and Italian GP's – scheduled for May.
All look unlikely as Europe stands now as the epicentre of the COVID-19 outbreak, with Italy extending its lockdown and Spain and France following suit. French GP organizers say a decision on their race will be taken at the start of April, though the postponement of June's Le Mans 24 Hours to September points at only one outcome.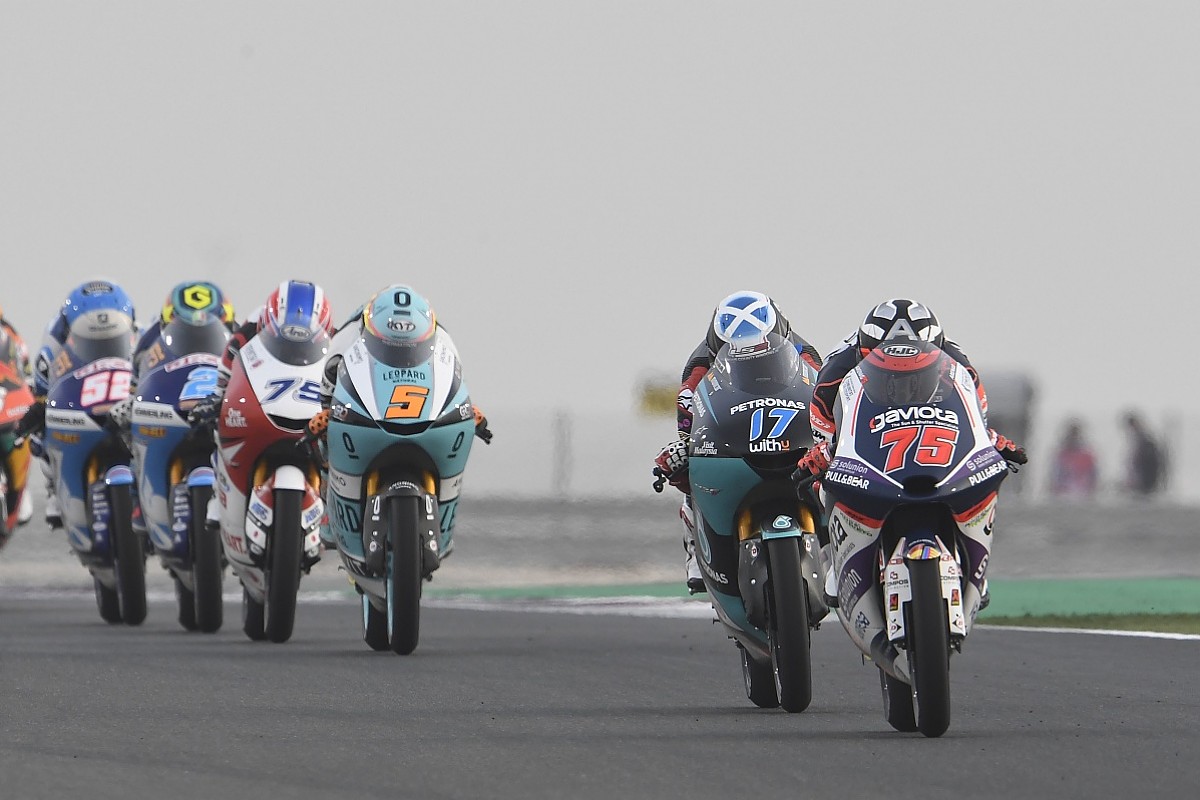 To its credit, MotoGP series owners Dorna Sports and its governing body the FIM have been proactive during this time. MotoGP – and its sister series World Superbikes – have provisional calendars already published, and it's very likely a new one is already being devised as the inevitable announcement of racing in May being scrapped beckons. But, MotoGP's current updated schedule poses problems.
Dorna is steadfast in its desire to deliver the remaining 19 races (Qatar won't be rescheduled due to essential track works taking place later this year, though it was under serious consideration to run before Argentina when that idea was ultimately scrapped) and this has led to a congested schedule.
"In the current situation there are no taboos. You have to be flexible and have imagination"FIM president Jorge Viegas
The final eight races take place in the space of 10 weeks currently, with Aragon and Thailand back-to-back, followed by the traditional Pacific triple-header of Japan, Australia and Malaysia a fortnight after the Buriram race. A week off after Malaysia is met by the rescheduled Austin, Argentinian and Valencia races – another triple-header.
Running the London marathon in a suit of armour while carrying your gran would be a less punishing affair.
FIA president Jean Todt rightly came under heavy fire earlier in the year when he said teams should stop complaining about the growing F1 calendar, which was due to be 22 races this year and is set to swell to 25 soon.
Working in motorsport absolutely is a dream job: I cannot begin to describe how it makes me feel. It truly is a wonderful way to live. But the hours are crazy, the travel takes its toll, and functioning to your highest capacity on very little sleep wipes you out. And that's not to mention the strain it puts on the family lives of those working for the teams who travel to every race, no matter where or when it is.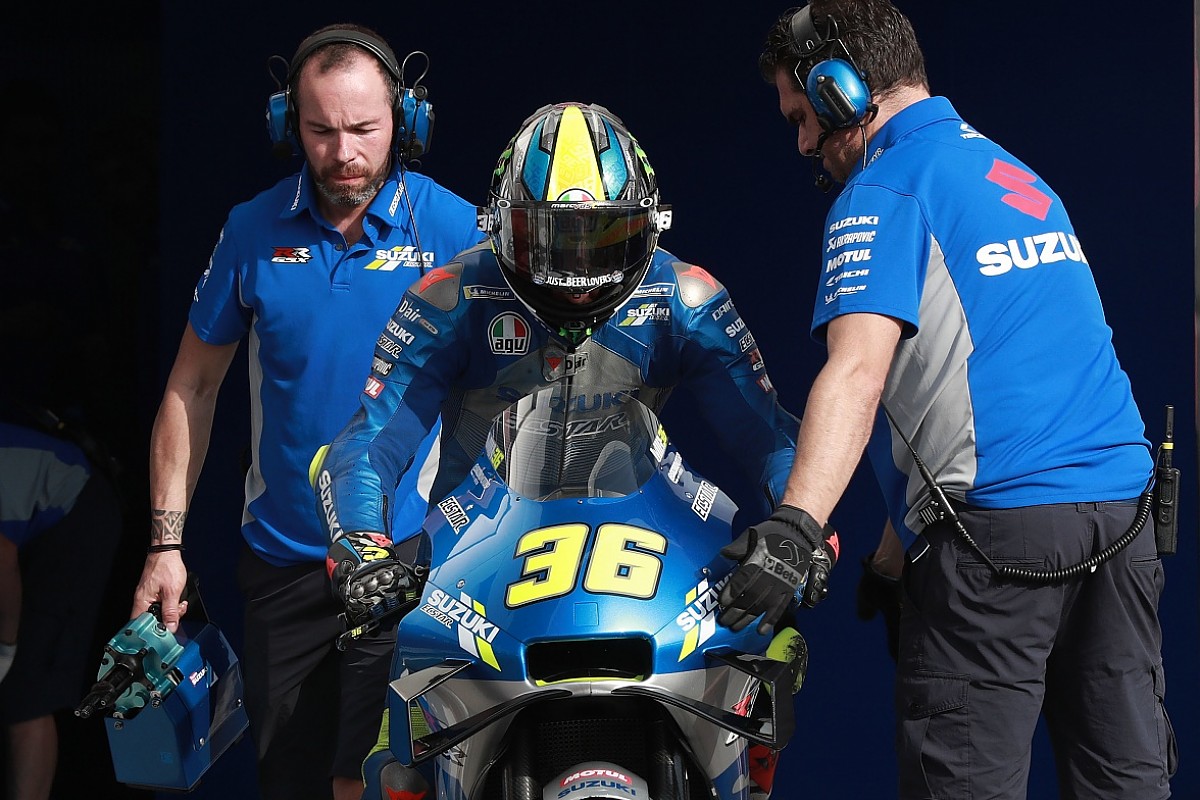 It has to be remembered that when a lot of people now working full-time in a paddock started, the calendar was 16-17 races long – a tough, but largely manageable itinerary. As mentioned, F1 is now over 20, while MotoGP was meant to have 20 events this year and is set to rise to 22 in coming years.
Now we face the possibility of squeezing a season's worth of races into an incredibly short amount of time, and that will break people. There can be too much of a good thing.
But there are ways to mitigate the impact of such a high-intensity calendar, if series bosses are willing to open their minds and experiment a little.
In recent weeks, Dorna CEO Carmelo Ezpeleta and FIM president Jorge Viegas have sung from the same hymn sheet: "In the current situation there are no taboos. You have to be flexible and have imagination," Viegas said.
MotoGP is currently considering holding races behind closed doors (though the Australia F1 debacle proves this doesn't stop people getting sick), two-race weekends, shorter weekends and running the season into January. F1 has likely talked through similar ideas.
The latter is an awful idea. 'Super seasons' are nothing new in motorsport, with the World Endurance Championship on two and four wheels using this, as is Formula E. For the former two, it's a means of ending the season at a flagship event to keep interest high, while FE does this largely out of necessity.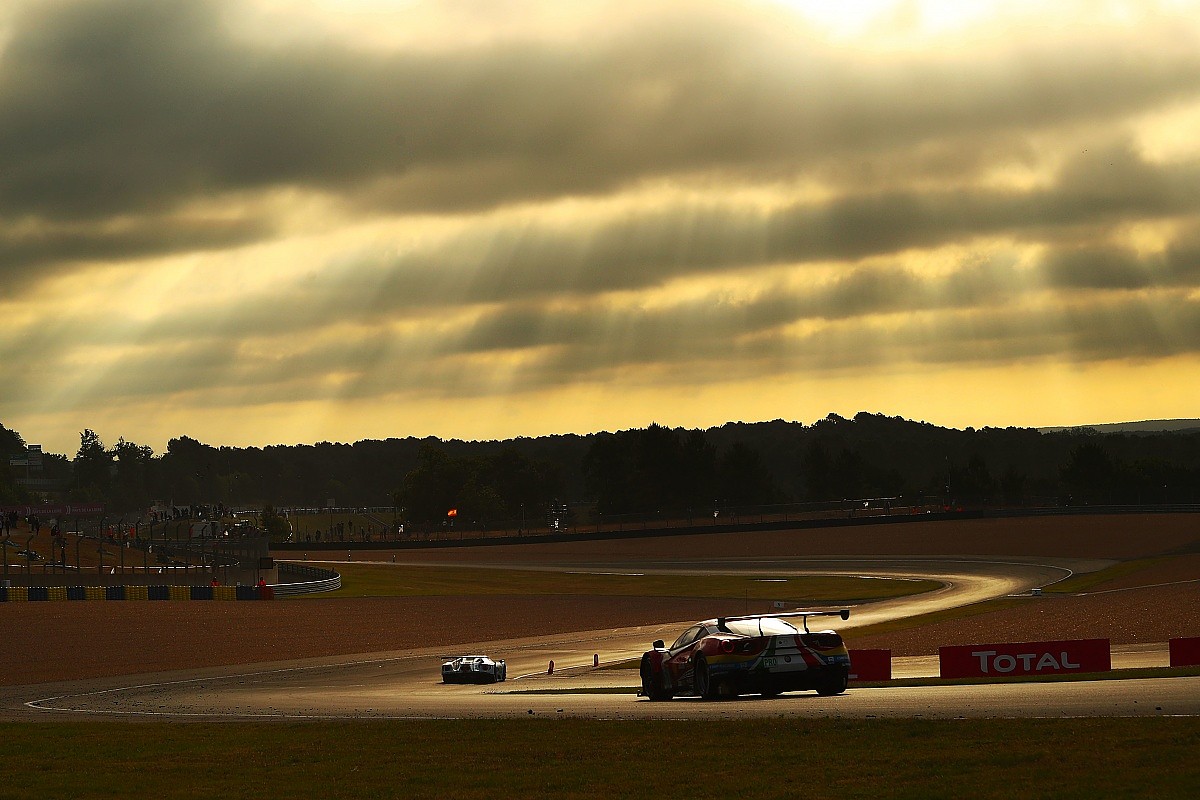 Extending the season longer doesn't quell the strain of travel, and it suggests that a season of fewer races diminishes a championship. The very first grand prix motorcycle world championship season consisted of six events, but Les Graham's 1949 500cc world title is just as valid as Marc Marquez's 2019 MotoGP championship won over 19 races.
Two-race weekends are a nice idea, but event/promoter/circuit contracts may not allow for this, and reorganizing the legal side could be costly for Dorna. It has previously said the financial implications in getting this year up and running are not important, but there will almost certainly be a line it's not willing to cross.
Less practice generally leads to more unpredictability in the races, which is something MotoGP would benefit from even more given how close the 2020 grid appears to be
That leaves shorter weekends as the most viable option. And it's not a new idea, either. With MotoGP's calendar expanding beyond the 20 races teams and riders had originally said would be their limit, talk of two-day grand prix weekends emerged during last year's Valencia finale. Most who were asked felt it was an idea worth exploring and wholly achievable. And it's already had several unexpected trial runs before.
When high winds wiped out Saturday's qualifying at Phillip Island last year, MotoGP qualifying was nestled into the Sunday schedule. In 2013 in Japan, dense fog covering the Motegi circuit forced Friday's practice for all classes to be cancelled. An extended free practice was run on the Saturday before qualifying, with warm-up and races taking place as normal on Sunday.
There was some concern that a qualifying on Sunday morning at Phillip Island was maybe a bit risky, given how cold it can be at the Australian venue that time of year. But condensing qualifying and racing into one day is unlikely to be a course followed anyway.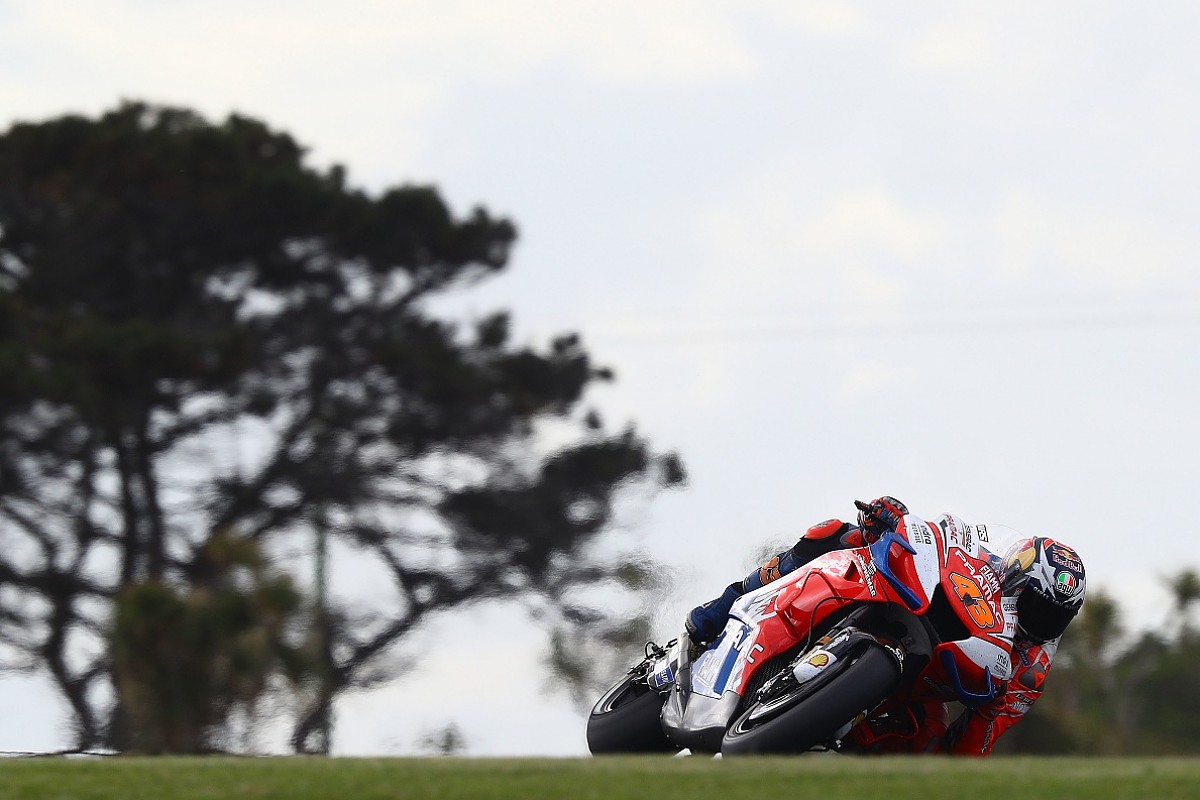 Unlike F1, MotoGP's feeder Moto2 and Moto3 classes compete at every round alongside. When he was asked about condensing weekends to two days, Aprilia CEO and ex-Ferrari F1 sporting director Massimo Rivola – who admits the ideas for two-day weekends was something he proposed in F1 a decade ago but was shot down – said "we should think about that" but was concerned a lack of track time could negatively impact the lower classes.
So, running a GP weekend over two days, with a single hour-long practice followed by qualifying on Saturday for all classes, followed by warm-up and racing on Sunday is the most logical move. Less practice generally leads to more unpredictability in the races, which is something MotoGP would benefit from even more given how close the 2020 grid appears to be after pre-season testing.
Of course, weather could easily wipe out a day and cause even more of a headache. But that can happen on a 'normal' weekend.
Practically speaking, if track action is limited to two days, with Friday the new pre-event media day, the paddock in theory gets an extra day at home, thus easing the strain a hectic schedule will have on the personal lives of many. Remember, the reality of a race weekend isn't three days for most. Depending on where the race is, most are travelling Wednesday and coming home on Monday. Race teams will be there a day earlier.
Also, as motorsport strives to reduce its carbon footprint, with many series committing to carbon-neutrality by a certain date, less track action means less fuel burned and fewer tyres needing to be manufactured and shipped. As a result, the environmental impact is lessened.
If this is the route MotoGP – and indeed other world championships – take, it could be the perfect acid test of a much-needed change in weekend format going forward to cope with the additional events being added to the calendar every season.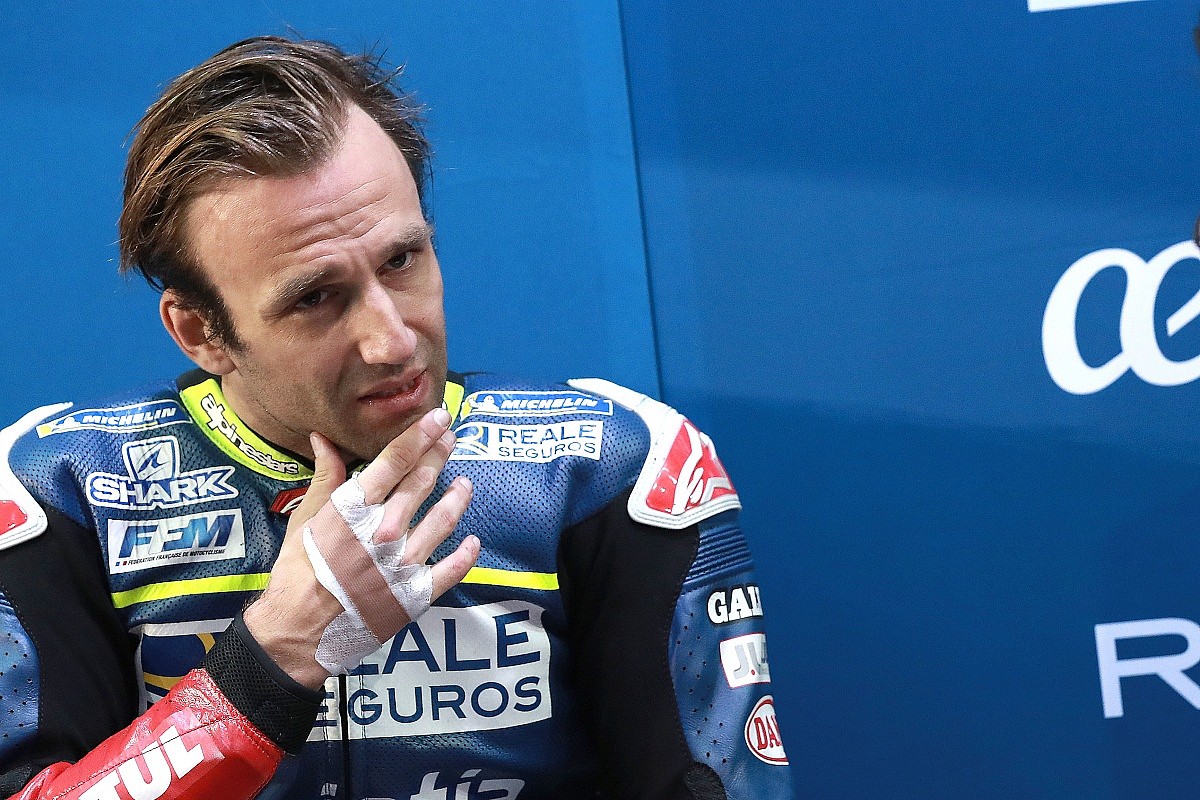 Source: Motorsport Network
Photocredit: MotoGP World Championship
Nu pierdeti ultimele stiri din lumea uimitoare a motorsportului cu aplicatie GP24.
Don't miss out on the latest news from the world of Motorsports with the GP24 App.
Cu noua aplicatie GP24 primiti ultimele stiri direct pe dispozitivul mobil, 100% gratuit / Nu este necesara inregistrarea.
With the New GP24 App you receive the latest news direct on your mobile device, 100% free / No need to register.
Pentru/For Android: Faceti clic aici / Click here.
Pentru/For iOS: Faceti clic aici / Click here.
Latest posts by Frank van Nunen
(see all)